Creating Connections and Careers through VisArts' Center for Craft Studies
Written by VisArts
At VisArts' Center for Craft Studies, students experience the joy of creating, the thrill of discovery, and the transformative power of artistic expression — while forging meaningful connections within our artistic community and preparing themselves for careers in craft.
Since our founding in 1987, VisArts has supported craft education and craft artists as a vibrant hub for the visual arts in Rockville Town Square. We recently launched our new Center for Craft Studies, an extensive initiative that will allow us to build on our longstanding commitment to ceramics, embrace new media, cultivate the next generation of craft artists, and connect with communities throughout the region.
Designed to help fill the void left by the closure of the Corcoran Gallery of Art's School of Art and Design, which offered professional studies in the craft arts, the Center for Craft Studies includes a craft advisory council, ceramic artist residencies, master craft workshops and lectures, a craft teacher training program, and a unique certificate program that will mine the rich treasures of the Smithsonian, Renwick Gallery, Library of Congress, private craft collections, and more to survey the historical and cultural significance of craft.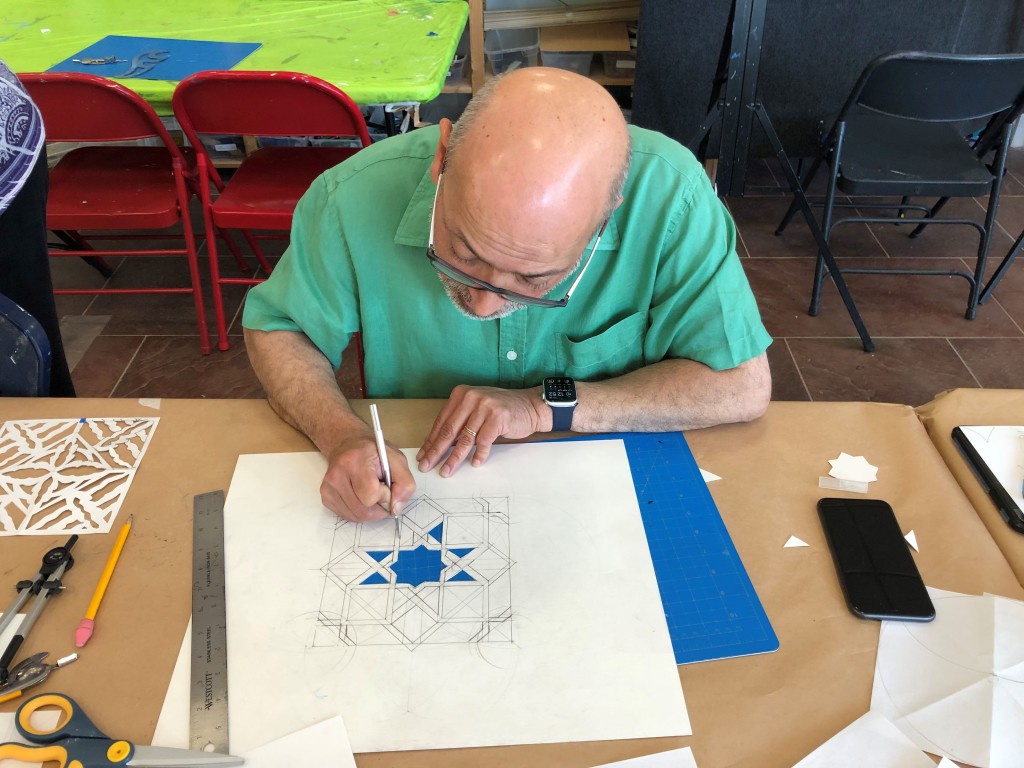 One of the Center's most remarkable features is its broad range of offerings for students of all levels, from beginners to seasoned practitioners. Whether they're captivated by the delicate artistry of paper crafts, the versatility of mixed media, the tactile beauty of fiber crafts, the timeless allure of book arts, the sculptural possibilities of ceramics, the mesmerizing world of glass, the intrigue of academia, or the challenge of business pursuits, there's a creative path to explore.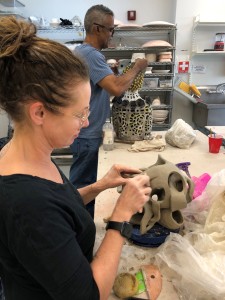 The immersive experiences offered by the Center allow students to develop their skills, ignite their imagination, and tap into their creative potential. They provide a solid foundation in craft media and the creative industries, fostering a deep appreciation for the rich cultural heritage and contemporary practices within these art forms and fields.
The Center is more than just a place of artistic exploration — it's a launchpad for careers in craft. Our programs are designed to equip students with the knowledge, proficiency, and confidence to succeed in their chosen field, whether they aspire to be a studio artist, instructor, curator, scholar, arts administrator, or industry leader. Graduates of the program are empowered to make their mark, bridging the tradition of craft with the evolving demands of the creative world.
VisArts is passionate about fostering an inclusive community. We believe the arts should be accessible to everyone, regardless of their background or experience. Students will join a diverse network of individuals who share their love for craft and creative expression — and an environment that encourages collaboration, celebrates diversity, and nurtures artistic growth.
VisArts' Center for Craft Studies is partially funded by Windgate Foundation, which provided a generous grant to launch the initiative. Visit our website to begin your creative journey with us — and learn about how you can help support the Center.